Many foreigners who visit Thailand love the place and want to stay there forever. Some of these tourists are retired and may be able to live there on their retirement income, but there are many who may wish to work in Thailand to support their families. According to the rules of Thailand, all foreign citizens working in Thailand require a valid document called the Thai Work Permit .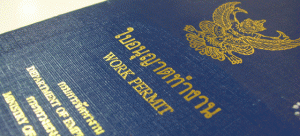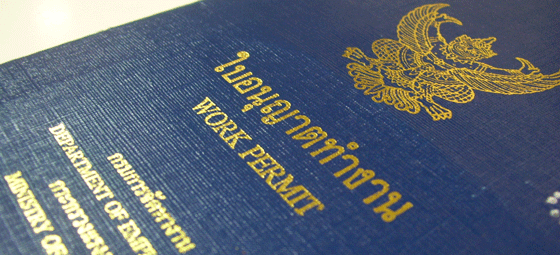 The first requirement to get a Thai work permit is to get a job offer, of course. Some of the jobs popular with visitors are English Teaching, Writing and editing jobs. Also available are computer and IT jobs, Engineering positions, jobs in the Entertainment and Music industry, Chefs specializing in International cuisines and jobs with specialized skills that may not be available in Thailand. There are also many non-citizens who would like to work in the Tourist industry by opening their own businesses.
If you live outside the country, the first step would be to get an official and legal document from the Thai employer with starting dates, job location and complete contact information for the company, hiring manager, etc. This should be on the company letterhead and should include the fact that 1) the applicant has been offered a job, 2) the company is requesting a Non-Immigrant Visa "B" (business and work) for this applicant so that they can apply for a work permit and 3) The company trusts this individual to abide by the laws of the Kingdom of Thailand.
When you have the job offer in hand along with the above formal request from your future employer for your non-immigrant visa, it is time for a trip to a Thai Embassy. You may call the nearest Embassy beforehand to find out what documents they need. Any number of documents including your passport, the following may be needed:
1.    Multiple copies of the main page of your passport
2.    Take multiple copies of photos (find out what size is required)
3.    Your passport needs at least five blank pages for the Visa stamps
4.    After you prepare all the paperwork requested, make at least three copies of each sheet.
5.    See that your passport is valid for one year or more from the date of the application.
6.    Double check with the employer and their Embassy contact to make sure that you have all the papers required for a trip to the Thai Embassy in your country.
It may take several days to finally get that non-immigrant visa from the Thai Embassy. Make sure that you get the longest length of visa possible. How you are ready for the second step. Apply to the Labor department for a Thai Work Permit which is issued by the Labor Department of Thailand. If you have already arrived in Thailand, you will have the passport stamped with the date of entry and an entry card. Here is a list of the paperwork required to get a work permit:
1.    Copy of main page of passport (the one with the photo and expiration date)
2.    Non-immigrant visa
3.    Copy of page with the entrance stamp and date
4.    Copy of your entry card
5.    Also required are proof of your education such as certified transcripts
6.    Proof of ability to work – a doctor's certificate of your physical fitness
7.    2 color photos taken in Thailand (not passport size – 4cmX5cm)
8.    Money required in baht
9.    Employer documents that are required
10.    An appropriate job description (ask your employer or Labor Dept employee for suggestions that will be accepted)
That's it. Remember to check your visa expiration date. If your visa expires before your work permit is granted, you may have to repeat the whole procedure. Also, once you get the work permit, know when to renew it and how and where to get it done before it expires again.  Also recommended for foreign workers is a Thailand Tax ID card.
Life is simpler and more relaxed in Thailand. Many foreign nationals have already retired in places like Phuket, Pattaya, Bangkok or Chiang Mai. The colorful culture, the mouth watering cuisine and the low cost of living make Thailand truly a paradise on Earth.